We have been keeping things quite the past few weeks, but we have just finished and submitted a massive update to Sheeple for the iPhone/iPod touch! This update includes all new graphics, a new level pack called "Episode 2", in app purchases, an all new scoring system, and lots more.
Every single screen has been redesigned and we think that you will love the new graphics and also the changes to the core gameplay. The new scoring system is much easier to understand, while continuing to offer a lot of replay value.
Episode 2 is an in app purchase that includes 20 new levels with a new gamplay twist, different colored Sheeple and stars! This new gameplay mode is actually a ton of fun and really challenges you. We will be adding more levels to episode 2 shortly! The update does requires iPhone OS 3.0 as a minimum OS requirement now that we offer in app purchases. We expect to have this new version approved in the next week, so stay tuned. Here are a few screen shots to get things started.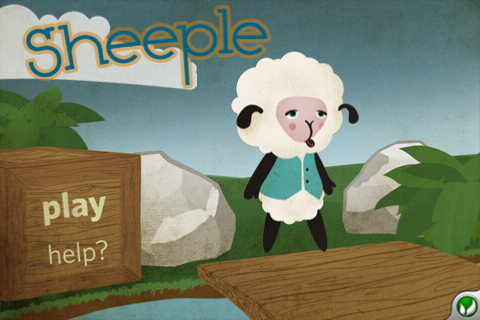 (Updated Main Menu)
(Episode 2)